Launched in October 2019, Madame Rap itinerant residence in Seine-Saint-Denis continues this year! Check out the program of the different events, which is regularly completed and updated.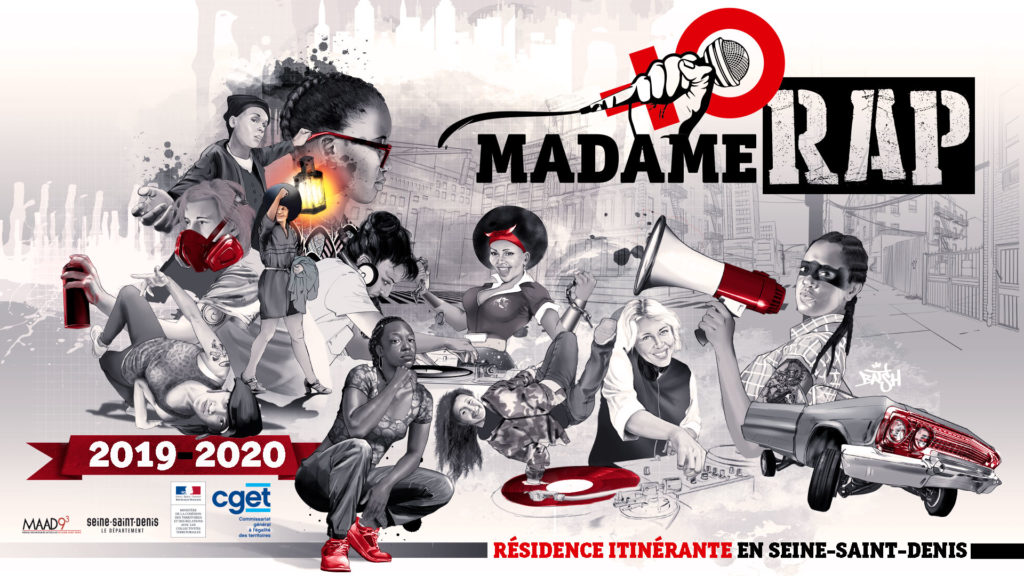 WORKSHOPS
February 10-14: Beatmaking/DJing workshops for kids led by Kelyboy with La MOMO at the collège Joséphine Baker (Saint-Ouen).
April 21-June 2: Rap writing workshops led by Shani at the Chapiteau de La Fontaine aux Images (Clichy-sous-Bois).
PANEL DISCUSSIONS
February 28: "Is rap a political tool?" at La Maison Populaire (Montreuil).
April 25: "Does lesbian rap really exist?" at Le 6b (Saint-Denis).
OPEN-MICS and CYPHERS FOR FEMALE AND LGBT+ RAPPERS
March 27: Cypher at La Pêche (Montreuil).
April 25: Open-mic at Le 6b (Saint-Denis).
You are a cis/transgender/non-binary female rapper and would like to perform at the open-mic on April 25 at Le 6b? Sign up here! 
CONCERTS
Click here to find out more about the residence and check out the Facebook event here.