Highly political, Palestinian rap has always been a space of expression and protest for women since its emergence in the late 90s.
As early as 2003, Shadia Mansour led the way and became the hip hop voice for the Palestinian cause worldwide. In 2019, the rap group DAM, active since 1998 and considered a pioneer, incorporated rapper and singer Maysa Daw.
Though women remain largely invisible, today they play an important role in Palestine's rap scene, often described as one of the most dynamic in the Middle East.
Here are 6 Palestinian MCs you should know, selected from the 8 Palestinian artists listed on Madame Rap.
With:
Safaa Hathot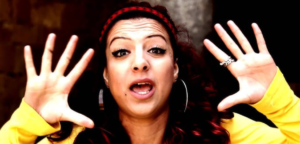 An artist and actress, Safaa Hathot sees rap as a tool of education and empowerment for Palestinian women. She has been rapping since 2001, with the group ARAPYAT, and denounces the Israeli occupation and patriarchal oppression in her lyrics.
Makimakkuk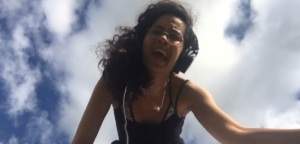 A pioneer of Ramallah's underground hip hop scene, Makimakkuk is a producer and rapper. Originally from the electro scene, her music blends rap and experimental sounds with socio-political lyrics.
Soundcloud – Instagram – YouTube
Maysa Daw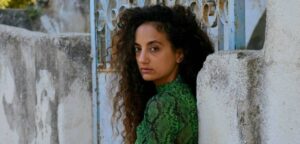 A musician, songwriter and composer, Maysa Daw is a member of the first Palestinian hip hop group, DAM. She combines rock, rap, soul and jazz, and explores themes of interpersonal relationships and collective struggles in her lyrics.
Facebook – Instagram – YouTube
Shadia Mansour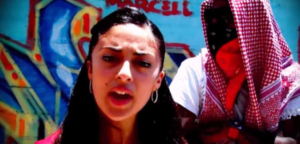 Regarded as one of the stars of the Middle Eastern hip hop scene, Shadia Mansour is known as "the first lady of Arab hip hop". In her Arabic and English lyrics, she denounces the occupation of Palestine, the repression of women and all forms of conservatism.
Instagram – Facebook – YouTube
Ettijah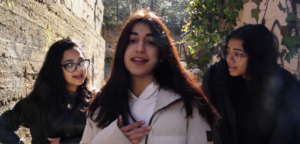 Founded in 2013, Ettijah is the first group of Palestinian female rappers based in a refugee camp. In their lyrics, the trio talk about the occupation, bombings, women's rights and the traditions and restrictions they have to face.
Haifa Beseisso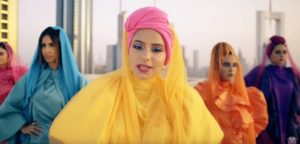 Palestinian-American YouTuber Haifa Beseisso raps to denounce societal problems and discrimination. With the track "The 3aib Song", released in 2021, she denounces the "culture of shame" and the constant pressure on women regarding their appearance and life choices.