Madame Rap is one of the official partners of Rappeuz, the new contest launched by the collective Call Me Femcee to find new rap talents everywhere in France! 
No need to be an expert in feminism to see that women are under-represented on the hip hop scene (and radios).
In order to rectify this long-lasting invisibilization, the collective Call Me Femcee decided to launch Rappeuz, a contest that aims to find new talents everywhere in France.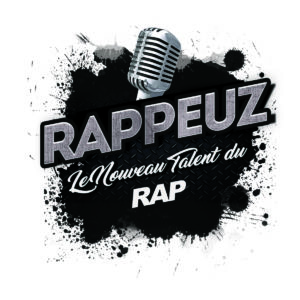 During the selection process from March to June 2019, the participants will have the opportunity to meet professionals and develop their career. As a matter of fact, besides being a national contest, Rappeuz is also, and especially, a springboard for the artists.
During the first phase, 10 rappers will be selected from April 17 to May 3 at the Flow in Lille, the M.270 Floirac in Bordeaux, L'Affranchi in Marseille and La Place in Paris.
In a second phase, starting in mid-May, the audience will vote for their favorite artist on the application KEAKR.
Finally, an audience award and a jury price will be given to the winners on June 1 at RDV Hip Hop Paris for the launch of Paris Hip Hop Festival. On top of everything, the laureates of the jury price will be offered artistic counseling, an artist-in-residence program, concerts, the release of an EP and a tour from September 2019 to the end of 2020. The laureates of the audience award will be offered artistic counseling, media promotion, the recording of a single, the shooting of a music video and concert dates.
Get ready!
To register for the contest: rappeuz.casting@gmail.com.