In January 2021, Madame Rap offered Najwa, La Piv, Oam and Loon to take part in the projet Sur Paroles. Our goal: give these emerging rappers professional support and help them create a track from start to finish. After 7 months of discussion groups, writing workshops, rhythm workshops and beatmaking workshops, the EP Sur Paroles is the result of this work. 
Why the name Sur Paroles (At Your Word)? Because women's voices in our society, and by extension female rappers' voices in music, are hardly heard. In order to make emerging artists more visible, encourage women to develop their skills and promote solidarity, Madame Rap launched a project to support them in the creation of an original track.
In April 2020, Madame Rap organized an open mic for cis, trans and non-binary female rappers at the 6b in Saint-Denis, during an itinerant residence in Seine-Saint-Denis. But the Covid pandemic changed our plans and the event had to be cancelled. Madame Rap then decided to contact the artists who wanted to perform at the open mic and offered them to take part in another project. Najwa, La Piv, Oam and Loon were up for working in exceptional and uncomfortable conditions (the different workshops were supposed to take place in Seine-Saint-Denis but took place online.)
The projet was based on three phases, with:
– discussion groups and writing workshops led by Éloïse Bouton, founder of Madame Rap and writer;
– rhythm workshops led by rapper D' de Kabal;
– beatmaking workshops and recording sessions led by DJ/producer/beatmaker Kelyboy.
NAJWA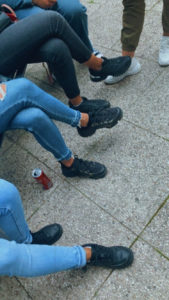 Inspired by Cardi B, Ninho or Timal, Najwa (aka Big Mom) started rapping a year ago and is determined to show what "female" rap truly is. She invites all "gang girls" to join her crew!
LA PIV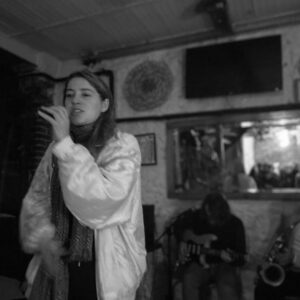 Coming from a rather boring town of the Hauts-de-Seine in the Parisian suburbs, La Piv began to rap two years ago during a trip to South America. Influenced by Fanny Polly, KT Gorique or Soumeya as well as Davodka, Oxmo Puccino and Nekfeu, she likes to mix rapping and sining. Her plans for the upcoming year are to perform live and release online tracks.
OAM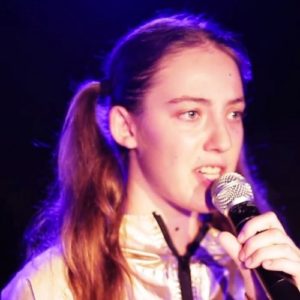 Oam has been writing poetry since she was a kid. She discovered rap music during a workshop with Casey and never stopped since. Her universe is the one of a child who refused to grow up. Behind the unicorns, the roses and the grand-mothers, she tackles deep and initiatory topics, like tales of an ordinary life in the 21st century.
LOON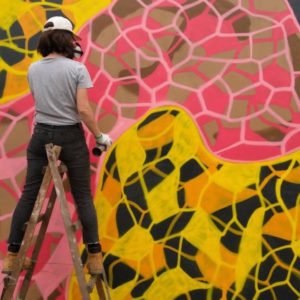 As a multidisciplinary artist, Mathilde Guegan aka Loon uses writing, singing, drawing, painting and carving to LIVE A LIFE THAT MAKES SENSE. Her biggest joy is to meet people and share her passion for creation!
Find Najwa (@yesnaj_), La Piv (@marionpivert) and Mathilde Guegan aka Loon (@mathilde_guegan) on Instagram.
The project is supported by Seine-Saint-Denis General Council and the Commissariat général à l'égalité des territoires of Seine-Saint-Denis.