As part of its itinerant residence in Seine-Saint-Denis, Madame Rap organizes the panel discussion "Is rap a political tool?" on February,28, 2020 at 7PM at La Maison Populaire in Montreuil !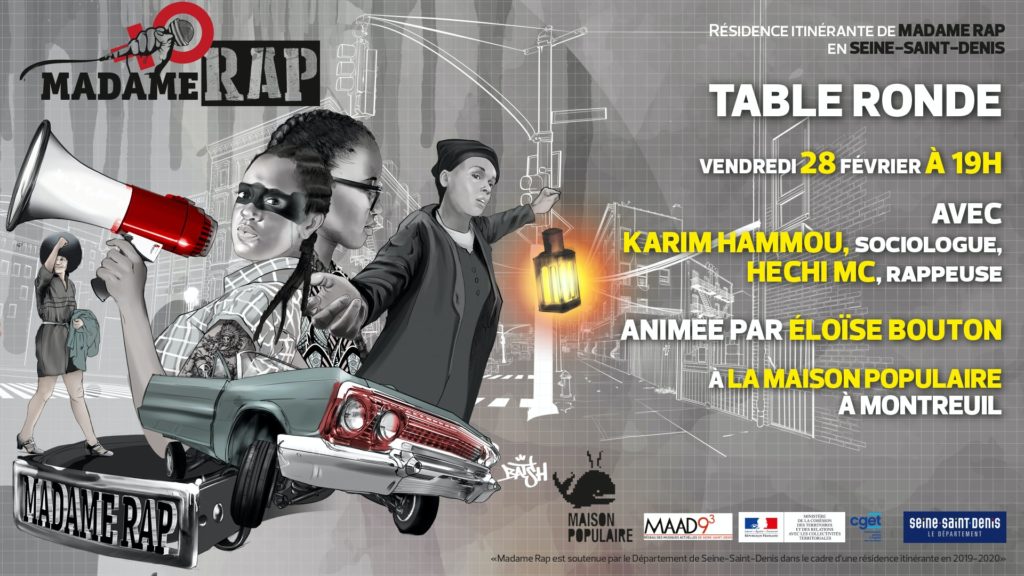 Protests, strikes, wars, economic crisis, refugees, police brutality, LGBT+ and women's rights, several rap movements have always denounced social injustice and repression. In 2020, whereas "conscious rap" seems less popular than in the 1990's, rap is still the voice of silenced people.
We will talk about the growing number of female and LGBT+ rappers who use rap to convey political messages and defend their rights and artists who see hip hop as a medium and a tool of resistance in totalitarian regimes. Also, we will discuss the political dimension of other rap forms which challenge the norm in their own way. For even when it stands for nothing, could rap be political in itself?
With:
Hechi MC, Chilean femcee based in Ile-de-France ;

Karim Hammou

,  program director at the National Center for Scientific Research (CNRS), author of Une histoire du rap en France and specialized in power shifts in the music industry.
Moderation: Éloïse Bouton (Madame Rap).
Reservations: reservation@maisonpop.fr / + 33 1 42 87 08 68
The discussion will be followed by a concert of Billie Brelok + Hechi MC + Pumpkin.
Check out the whole program of Madame Rap itinerant residence in Seine-Saint-Denis.