Join Madame Rap to support women and LGBTQIA in hip hop!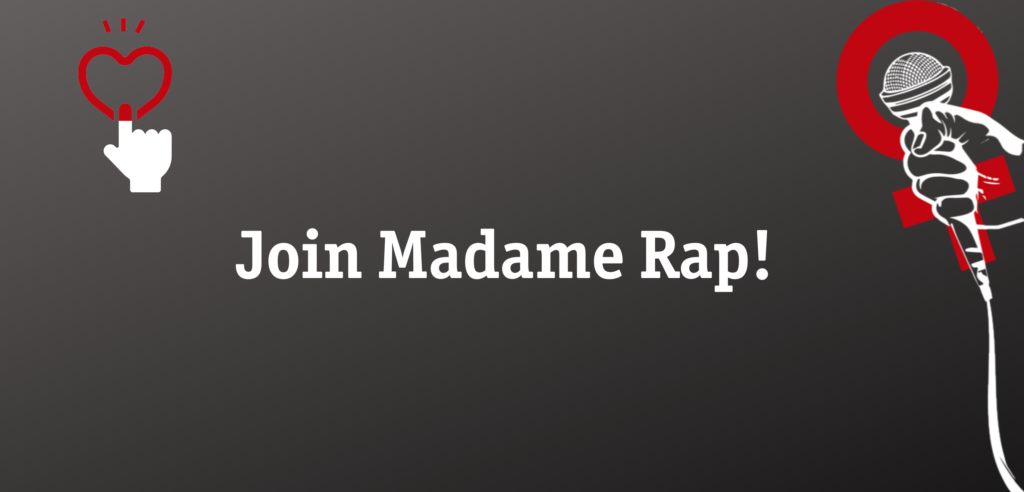 Open to all, the annual membership costs 10 euros, until  the end of the French school year on June 30, 2022 (if you want to support Madame Rap, you can also make a donation!)
This membership:
Gives you access to our monthly newsletter with our news and updates directly in your mailbox ;
Helps us visibilize professional and emerging female rappers and LGBTQIA rap artists in concerts, festivals and the media;
Promotes gender equality, fight against prejudice, sexism and LGBTphobia;
Celebrates the diversity and richness of hip hop culture and rap music!